Esquire Magazine have an awesome article how Stone Island is storming America and becoming a brand that will be worth $1 billion soon!
Article from Esquire:
CEO Carlo Rivetti explains how the 36-year-old Italian streetwear brand broke into America.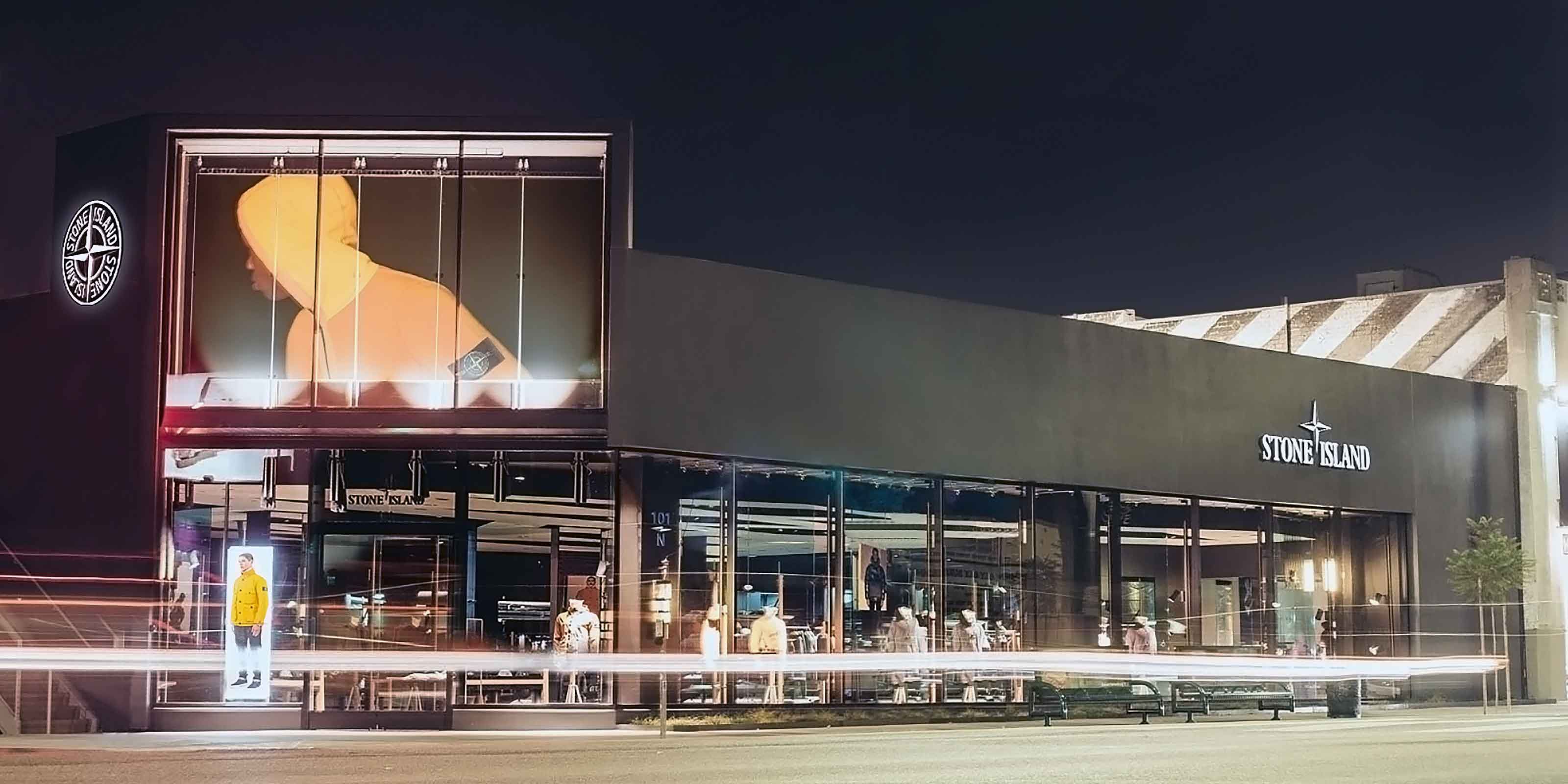 Though it's been around since 1982, Italian sportswear company Stone Island has only recently graduated from cult status to a broader prominence in the American fashion scene. (In the UK, it's been a staple for decades.) But in that short span of time, the brand has chalked up a seriously impressive resume. From collaborations with Supreme and NikeLab; to a growing range of technologically advanced jackets, tees, and hoodies; to a 5,300-square foot flagship store on La Brea Avenue, right in heart of Los Angeles' streetwear district (Union, Undefeated, and Stussy are neighbors); Stone Island is definitely having a moment.
We stopped into the brand's L.A digs to chat with CEO Carlo Rivetti, and to find out how a small Italian brand once worn primarily by English soccer hooligans became one of the coolest streetwear players on the market.
Los Angeles weather isn't great for a brand that specializes in outerwear.
I came to Los Angeles five years ago and saw how people are so relaxed here. And most of them were moving around; they don't just stay in the office. And, of course, you don't see a lot of people wearing jackets and ties. So the only problem, perhaps, could be the weather. Because it is usually very good weather here. But the shop is doing very well. Even more than expected. And this is the biggest shop we have. And probably the best. But then the last one is always the best, right?
The current cultural moment is perfect for Stone Island.
I think the collaborations with NikeLab and Supreme, they were very helpful for us for sure. We opened up a wider audience to our product. It's also the right moment, I think. The world is changing. Between activewear and sportswear, it's total now. And all around the world, too. I always have to say thank you to Nike, Puma, Adidas—because everything changed from the shoes. Look at the young generation: They will never wear the classical English shoes that I like. They wear sneakers.
Read the full article here: Esquire.