I read the name a few times online. Didn't pay any attention.
Wow… super different fashion – so different in style.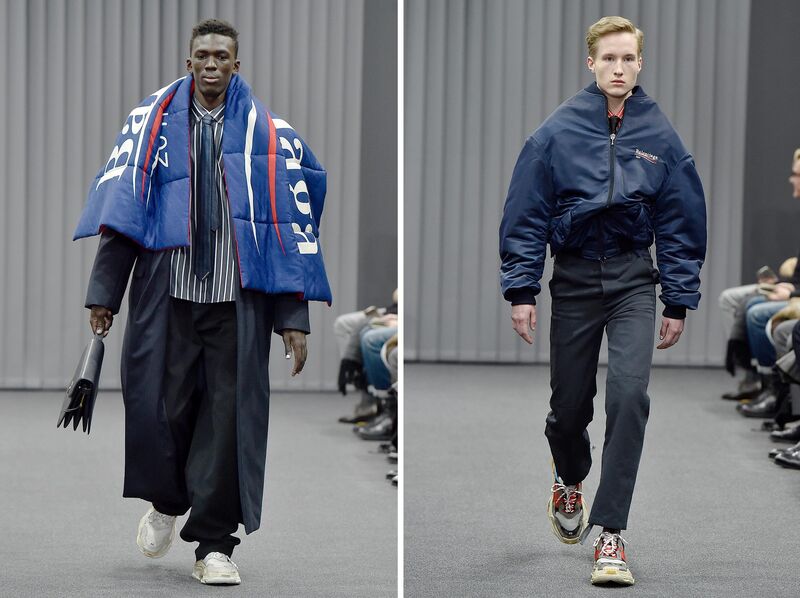 Typical moon boots – fashion from outer space.
Prices are astronomical. And you thought Stone Island prices where high? Yikes take a look at the prices for Balenciaga.
It seems to be taking the world by storm. The name is everywhere.
I was listening to a radio show yesterday – BBC Radio 4 You and Yours programme (awesome listening to… I would have given a link to the episode itself, but the episodes get deleted after 1 year). They had this thing about dads taking kids to parks and dressing super fashionably. Apparently Baleniciaga (it's SUCH a pain to spell!) was using dads in catwalks. Apparently dads are the new cool – with beer bellies and jeans and trainers and walking their kids in the parks during the weekday when they should be at work. (OK… I added the beer belly and being at work part – I made that part up – I'm sure it's true though.)
I'm now going to save up my pennies and by myself a hideous Balenciaga jacket.
Erm… no, I don't think so. I'll stick to Stone Island. I think they're ridiculously priced as it is! But heck… I feel part of a community with Stone Island. 🙂
Balenciaga – might be taking the world by storm – but I ain't buying the hype. A case of the New Emperors clothes I think. One person saying to another: hey, how fab and different that looks. That person saying – OH WOW! This is the NEW thing. The next person going out splashing out and buying. Yeah, that's how the world turns. My guess: everyone, absolutely everyone thinks the clothes look pants! But no one wants to say.
Take a look at some horrible and horrendous clothes: Balenicaga Website – be warned, some disgusting clothes on show.
I think I'll stick to Stone Island and the icon Stone Island badge thank you. 🙂